Play the GONewEngland game that's bound to be a hit:
Find the Trail Under All Those Leaves!
Can you find your way down the trail? It's not easy when the leaves obscure the path!
Move your mouse over the pictures and watch for the pointy finger or use your Tab key (and then shift-Tab) to show the various trail possibilities in the pictures below. Click your left mouse button when you think you have the right trail picked out.
Good luck...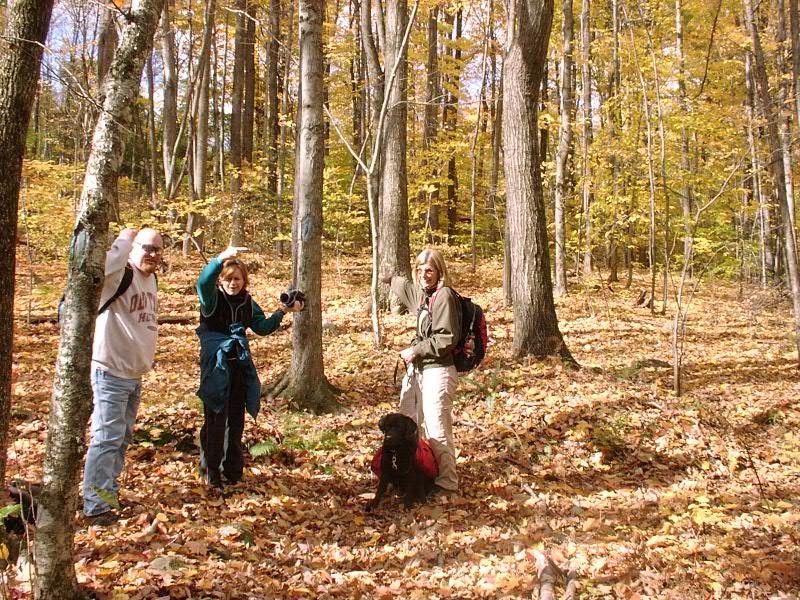 Jack, Diane, Pam, and Shadow are trying to help you.
Unfortunately they're all pointing in different directions!
There are five likely trails in this picture, so mouse around. Will you choose the right one?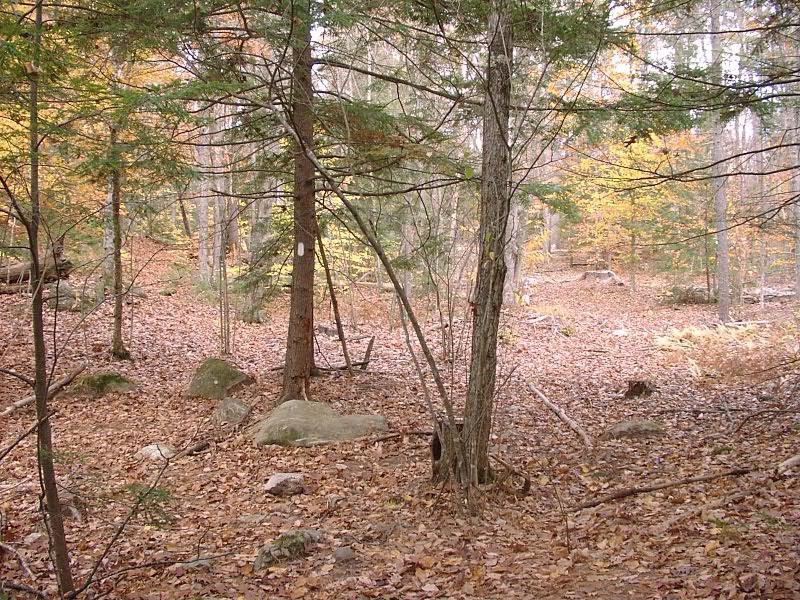 And, no, the trail blaze won't help you decide from the five possible trails!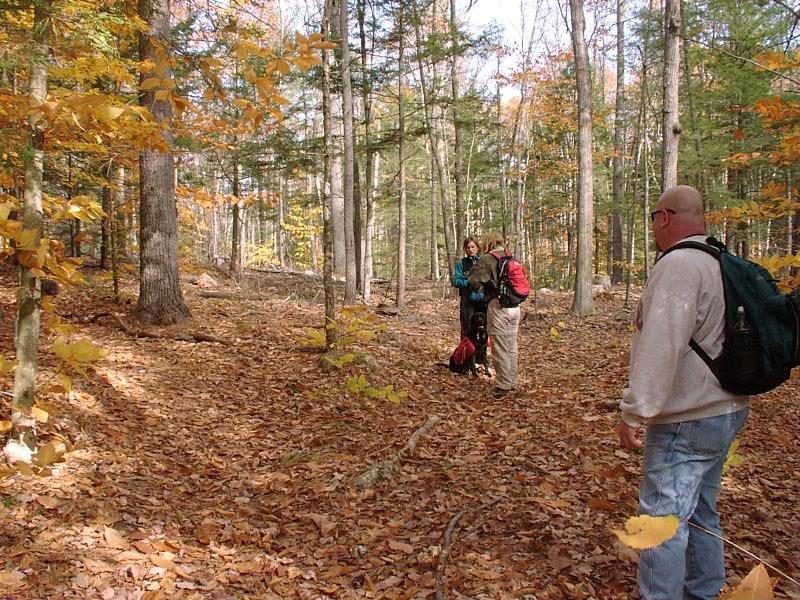 Have Diane, Pam, and Shadow started off in the right direction?
Or does the trail go around Jack?
YOU decide from among four different possibilities!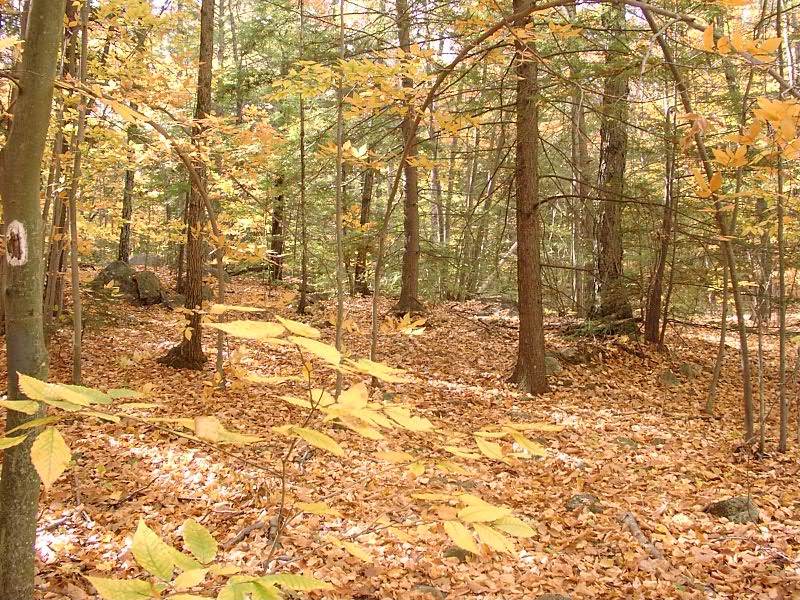 This one's a puzzler even though we came through this way and looked back.
There are three possibilities here.
Thank you for playing!
...but instead of sitting in front of your web browser, why not Get Outdoors yourself! C'mon out on a neat GONewEngland activity, or run one yourself. Visit the GONewEngland Web Site for info.