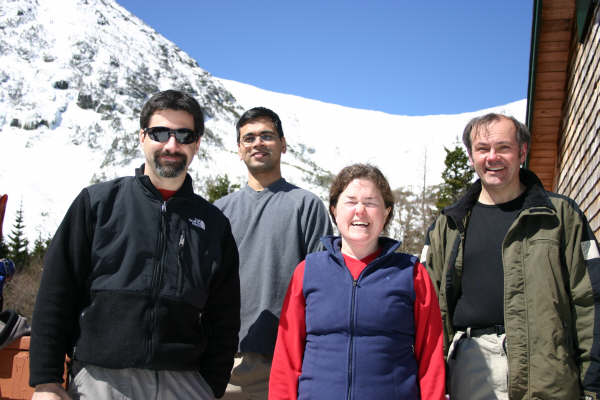 Martin, Ashsish, Kathy, Randy
Kathy, Martin, Ashish, Tim and Randy met at the Pinkham Notch AMC. Event host Randy forgot his camera, but Tim and Martin carried dueling pixels. Martin and Randy humped skis, Ashish carried a mini sled. Kathy carried better food.
Less than 2 hours from the base we arrived at HoJo's – the Hermit Lake Shelter.
Views of the Ravine and Hillman's Highway open up as trees thin.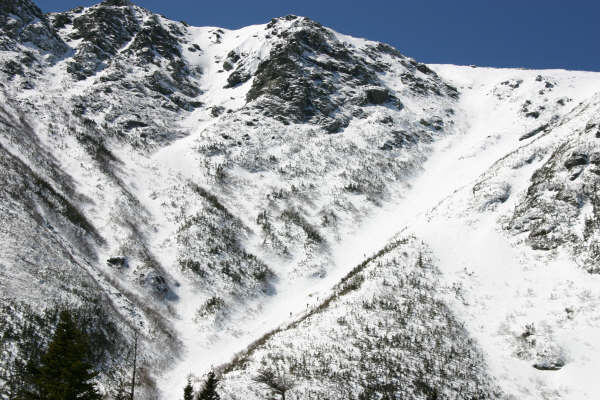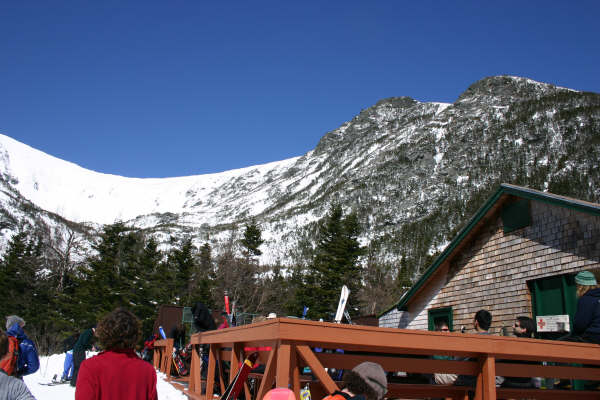 Specks on Hillmans are climbing the 1500' vertical.
Bright blue skies and light reflecting snow are driving temperatures into the sixties – perfect for tee's, shorts, skiing and gawking. Kathy, Ashish, Martin and Randy at lunch rocks.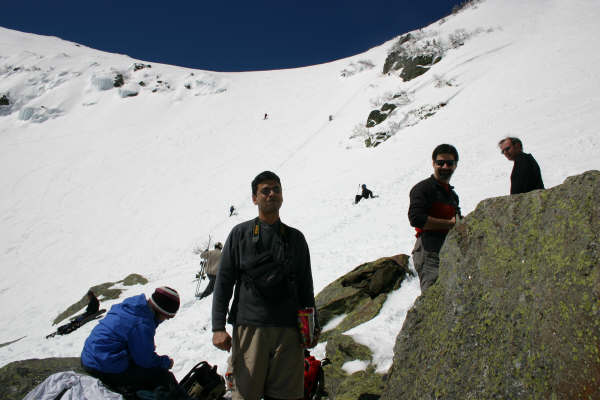 After a break, Martin and Randy donned skis, and started a 45 minute hike over the headwall. Tim strapped on crampons and humped a camera to the steeps. Ashish jumped on the sled and took spectator cheers for 4' big air on the lower bowl slopes. Tim took a position on the lip for photos and records the ascent behind,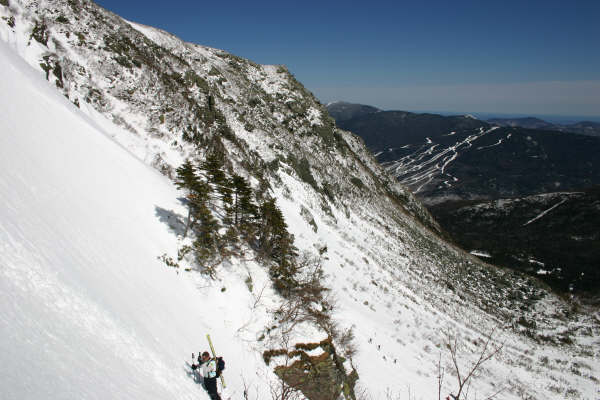 and the lip overhead.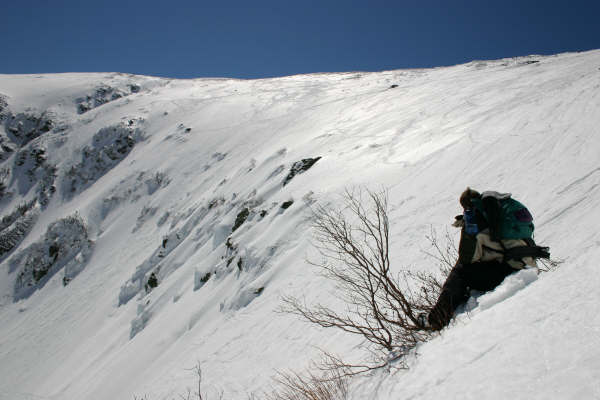 Crazies were out today jumping the cliffs – take a look at the sequence, this is a 25' jump from a 50 degree slope.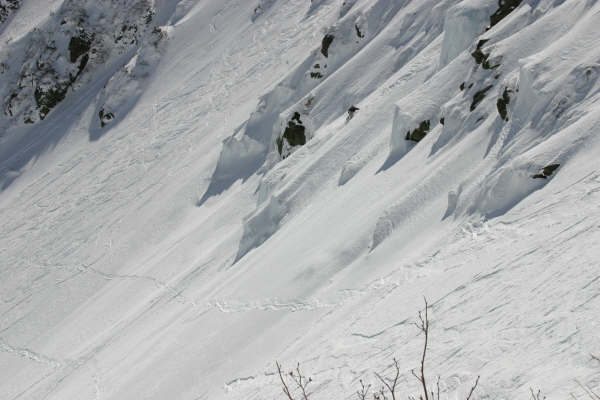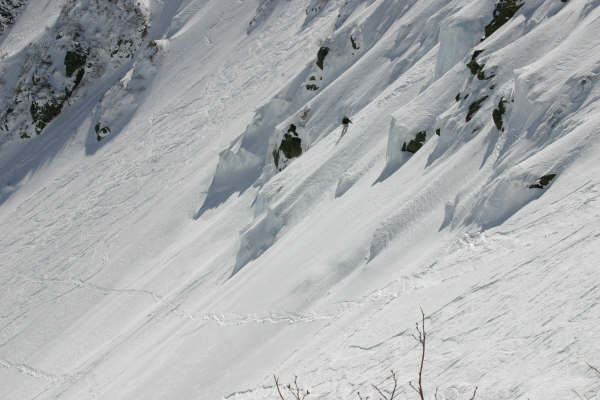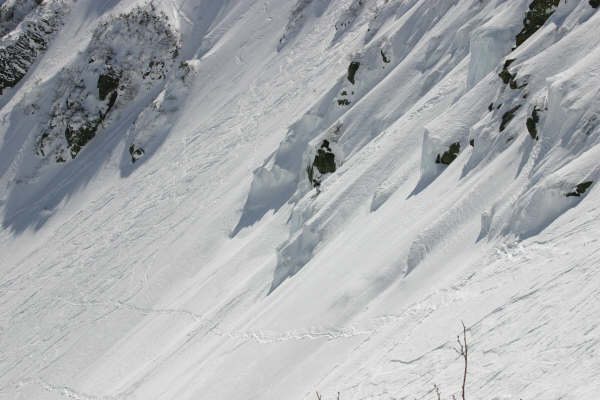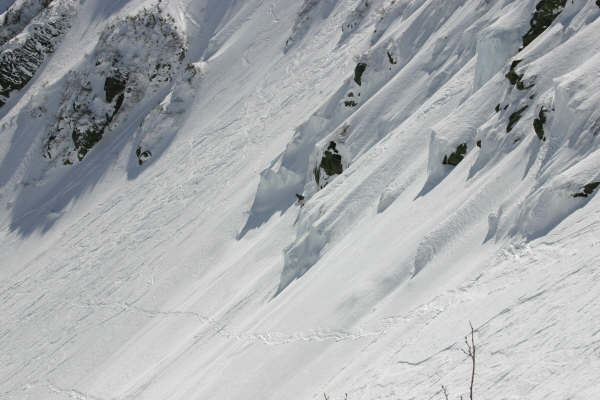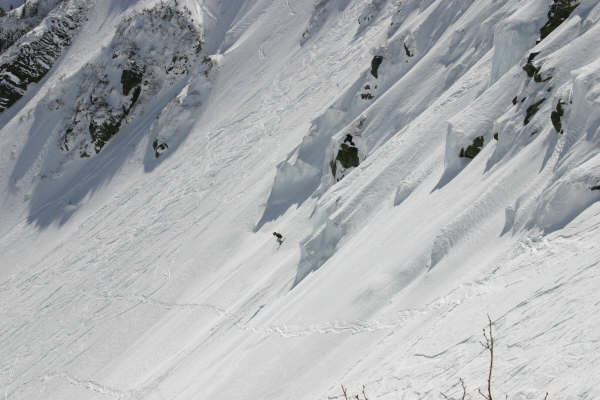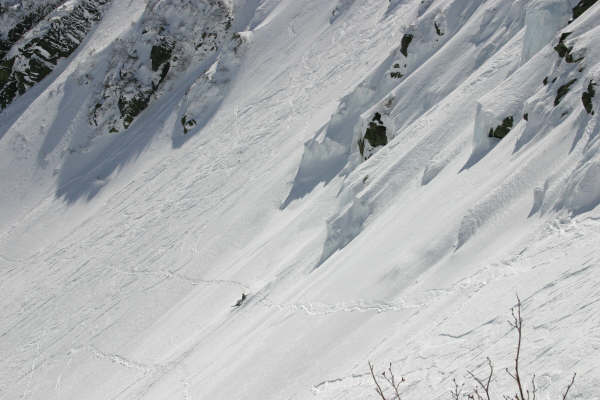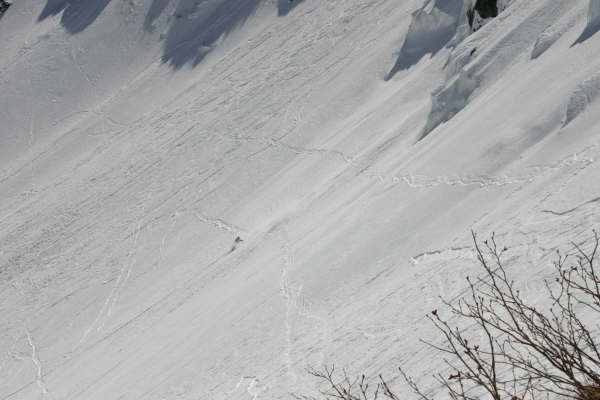 Randy snuck past but Martin was caught schussing the lip.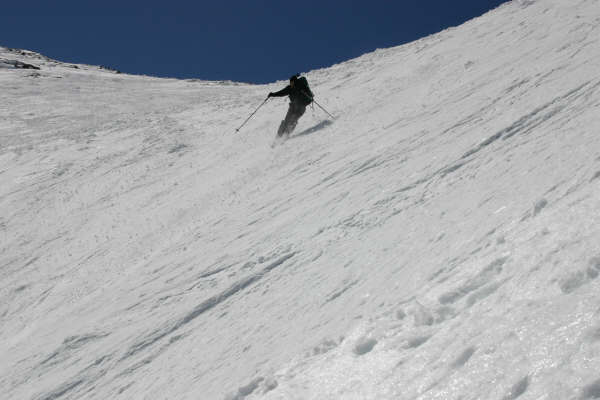 Temperatures plummeted and the corn crusted into ice as the sun faded and the party headed to the lower elevations. Ashish and the mini sled joined Martin and Randy for the ride down the John Sherbourne. After a 2000' vertical drop - think Cannon top to bottom (on a sled for Ashish) the snow ran out and we combined to 5 for the trip to the base. Dins afterward at the Red Jacket and we split for home.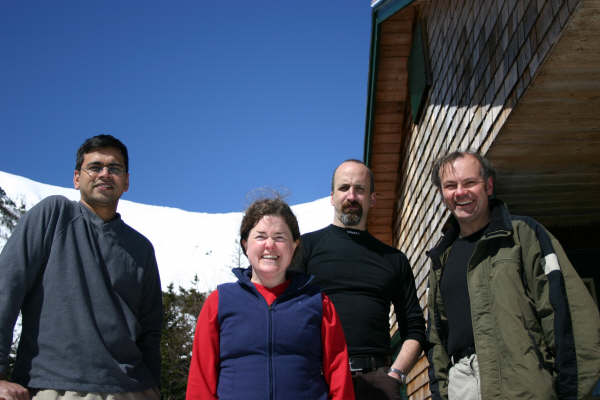 Ashish, Kathy, Tim, and Randy