Crotched Mt. Hike - November 25, 2006

Activity and Trip Report by Ken L.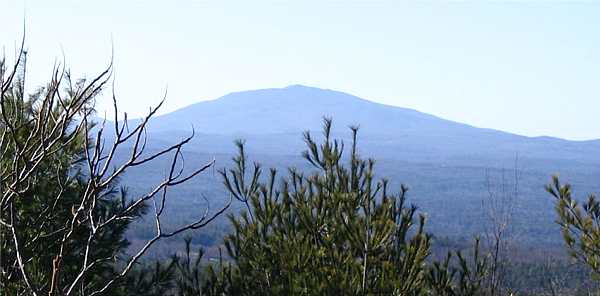 Mt. Monadnock
Your Webmaster decided to head over to Crotched Mt., which doesn't have much height but is a pleasant trail system with nice views of the Mt. Monadnock area. Many people head in along the road, up by the glacial erratics, and to the lunch spot just below the summit. But usually I go beyond that along the whole ridge and back along the base, a neat loop.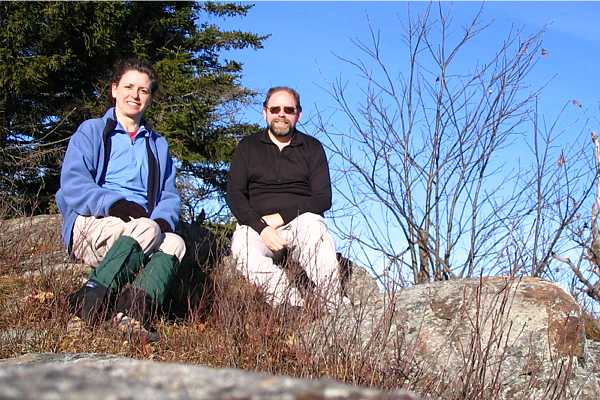 No GONewEnglanders popped by (oops...the activity was posted kinda late), but at the trailhead I met Barbara, an avid hiker who decided to take advantage of the warm weather and head over to Crotched Mt., where she'd never been. Having no hiking partner for the day myself, we got our boots on and wandered into the trail system.
The weather was just wonderful, and it was good to have some company along for the day. Barbara decided she wanted to do the loop counter-clockwise, and that was fine by me. We weren't in any hurry, and we stopped for lunch a tad late at the usual resting spot on the far end of the loop where we took the picture above.
Barbara and I had the remainder of the hike to go (we were about halfway) and made it along the ridge to the "usual" lunch spot. Barbara wandered up to the true summit to check it out while Your Webmaster lounged out on the rocks and noticed that the sun was setting...but with luck we'd be at the open area near the trailhead to see the sunset.
Unfortunately we missed the actual sunset, but when we arrived at the open area near the trailhead, we were greeted with some stunning views...
The colors changed every few seconds, and we each got a few good snaps. Spectacular!
Barbara and I waited until the sunset was mostly gone and a few stars appeared, then we wandered back down the road to the cars.
The warm weather, the sunset, and the company can turn a simple hike into something special. Get Outdoors!